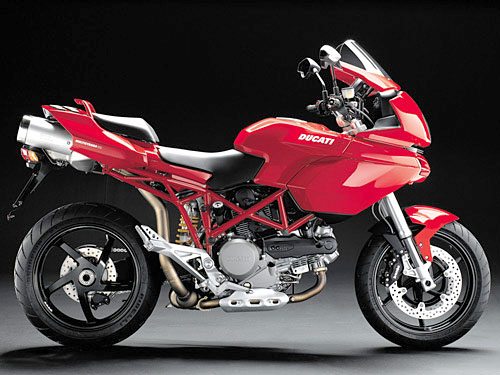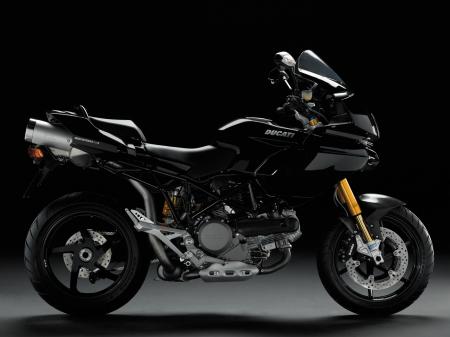 The Ducati Multistrada introduces a new generation of sport bikes, capable of excelling on every road you challenge with amazing sports performance, outstanding comfort and everyday-use versatility. Ideal for a day in the mountains, the daily commute or a weekend tour, the Multistrada is aggressive like a sport bike when the road turns twisty, yet smooth and relaxed when scenery beckons.

For 2007, the Multistrada features a potent new 1100 Desmo engine with a quieter more robust 'wet' clutch, comfort enhancing vibration-isolated handlebars, and a new maintenance program that reduces costs by as much as 50% -- the Multistrada's all-round performance is better than ever.
The Multistrada is available in two versions: The impressive Multistrada 1100 and, for those who demand the ultimate in sport performance, an all-conquering 'S' version, the Multistrada 1100 S.