The 1970s were the best and worst of times for motorcycling. Starting on the crest of a sales wave, the British industry imploded, heading for a lingering death. America (in the form of Harley-Davidson) was also in decline. No one should have been surprised that Japanese manufacturers began to fill the void by building large-displacement bikes that were equal parts reliability and speed – and some of them even handled respectably.
But the Oriental "Big Four" of Honda, Kawasaki, Suzuki and Yamaha didn't have it all to themselves. Something of a two-wheeled renaissance was underway in Italy. Against all the odds, by 1976 the three fastest, most desirable bikes on the market were the Ducati 900SS, Moto Guzzi Le Mans and Laverda Jota.
Fast-forward a few decades, and our Latin lovelies are gathered together for a rematch.
In the rosso corner, the Moto Guzzi Le Mans reposes on its sidestand, oozing style. Notable features include the sculpted fuel tank and a tiny flyscreen, apparently just about big enough to keep the ignition key out of the slipstream.
The heart of most Guzzis made since 1965 is a large V-twin engine hooked up to a car-type transmission and shaft drive. Originally designed to propel a military three-wheeler, in 844cc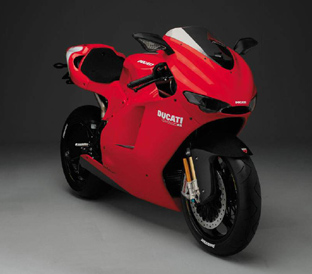 best ducati ever
best ducati ever
best ducati ever
best ducati ever
best ducati ever